1 Million Youth Actions Challenge – Call for proposals
More and more young people are committing to a sustainable future through advocacy, lobbying, volunteering, or involvement in community or civil society organizations. Their actions are a means to achieve progress on the Sustainable Development goals (SDGs). Although young people are actors of change, they lack the technical and financial means to make their project ideas happen. Young people are seen as "high risk" by potential funders because of their lack of experience, despite their unique innovative capacities and strong will to take action. It is crucial to enhance access to funding for young people and support their efforts by increasing access to technical support and guidance. (United Nations, 2020).
This is why, this Call for proposals aims to support the implementation of youth-led initiatives, between the ages of 18 to 35 years old, and to enhance the young leaders' capacities as actors of change in the water and climate sector.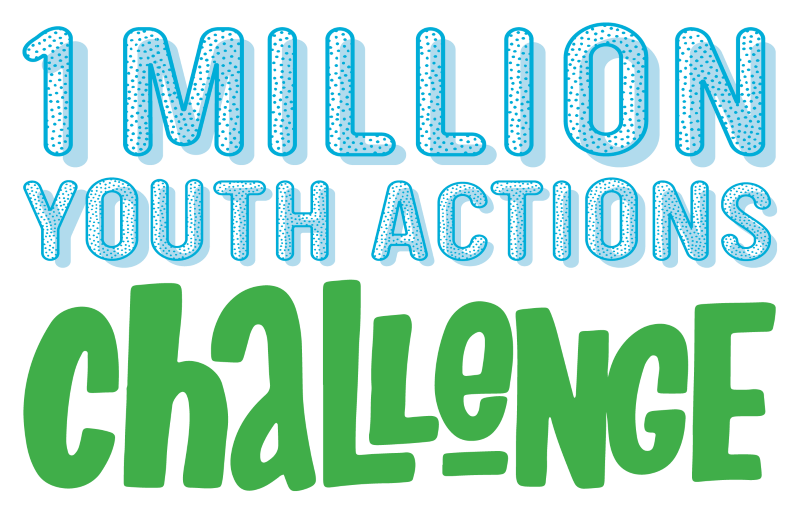 1MYAC Youth Actions Challenge (1MYAC) aims to promote youth engagement for the implementation of SDGs. The challenge mobilize youth from all over the world to implement concrete actions for a more sustainable future. 1MYAC focuses on the following four United Nation's Sustainable Development Goals to address both climate change and the depletion of natural resources worldwide: SDG 6 on 'clean water and sanitation', SDG 12 on 'responsible consumption and production', SDG 13 on 'climate action' (climate change) and SDG 15 on 'life on land' (biodiversity).
After 5 calls for projects and more than 25 projects funded on the platform, Youth for Water and Climate (YWC) and 1MYAC are joining forces in this call for projects with one main objective in mind: Encouraging and supporting youth-led actions for clean water and sanitation (SDG 6), responsible consumption and production (SDG 12), climate action (SDG 13) & biodiversity (SDG 15).
More information about the 1MYAC call for proposals here: https://youthwaterclimate.org/call-for-poposals/1-million-youth-actions-challenge-call-for-proposals/