About this project
In the face of both climate and ecological crises, the need for communities and ecosystems to adapt grows increasingly important, especially critical for coastal communities, who face a unique suite of challenges, while also making up a significant (and growing) proportion of the global population. Youth disproportionately experience the impacts of the climate and ecological crises, yet continue to face barriers in access to knowledge, skills, and platforms to raise our own voices, share our valuable lived experiences, and contribute to the decisions made about our future. We assert that in these unprecedented times, young people are looking for alternative ways of exploring their stories and their impact. As such, we propose an approach that deploys remote storytelling as a means of building local adaptation plans and connecting a wider audience to engage directly in climate adaptation.
(Re-)Envisioning Coastal Adaptation will empower young people in coastal communities across all three of Canada's coasts (West, North, and East) to use storytelling to develop and share narratives of their experiences on coasts and to mobilize these narratives to actively address how coastal communities can adapt to climate change. We will help youth to build their own adaptive capacity, build knowledge around climate adaptation in coastal areas, and gain access to platforms and networks to share their stories through.
Understanding the limitations of in-person gatherings, this programming model will be designed online, considering bandwidth for youth in rural and remote communities. Youth participants will begin by learning about the building blocks of storytelling for impact, including accessing their personal narratives, their relationship to land, and the roles and responsibilities of storytelling. We will provide a (digital) learning space, whereby youth participants share back their visual storytelling and shape their purpose and outcomes for the kind of adaptation plan they wish to activate in their communities. By the end of the program, participants will prototype and test their adaptation plans. These plans may take the form of a compilation of community stories, to serve as a compelling campaign, a community mapping exercise that locates existing and potential capacity in their communities, or a plan for policy recommendations to council.
We stand by three major results of this project: We will equip present and future leaders with tangible skills and resources to not only develop and implement climate adaptation strategies in their coastal communities, but to also communicate their narratives of adaptation in coastal environments to broader audiences through visual storytelling. This work will also establish a wider network of youth leaders living on coasts across Canada, providing a source of knowledge, shared expertise, and support. Lastly, this project will allow for this collated knowledge, expertise, and perspectives from coastal youth regarding the barriers, risks, and opportunities of climate adaptation to inform tangible adaptation strategies and action plans that will be shared with decision-makers and leaders across various institutions.
Goals and Objectives
The goals and objectives of (Re-)Envisioning Coastal Adaptation are closely aligned with the third theme of this call for proposals: water-related risks. Coastal communities are continuing to face risks from climate change, despite the global pandemic and resulting health crisis. In fact, coastal areas face unique and wide-ranging threats from climate change, including coastal erosion, changing storm patterns, increased flooding, increased ocean acidity, melting permafrost, rising sea levels, changes in coastal fish abundance and diversity, and ocean warming. These risks threaten infrastructure, cultural and spiritual resources, food security, and ecosystem resilience.
(Re-)Envisioning Coastal Adaptation will leverage the power of storytelling to:
1. Elevate youth-led narratives surrounding coastal experiences, perspectives, and knowledge in the context of climate and ecological breakdown;
2. Equip youth with the capacity and skills to develop adaptation plans and strategies for their communities and implement those plans; and
3. Connect coastal youth across Canada's three coastlines
The proposed project allows for the exploration of climate change, an amplifying variable, to be explored under the temporal considerations of COVID-19.  Particularly, its relevance to the chosen community of youth in coastal communities across the world's longest coastline (i.e. Canada) is in its ability to build resilience amongst communities against climate impacts, ensuring these communities have a space to document their crisis in parallel to the ongoing global pandemic.  Particularly during this pandemic, it is important to be connecting to build
collective capacity despite the distance, in a practical manner that is designed to be executed remotely.  During these unprecedented times, it repackages the ways in which we think about how policy solutions need to be presented, as through uncertainty, people are looking for narratives as a way to connect back to each other especially in relationships to land.
Expected result
(Re-)Envisioning Coastal Adaptation will have direct results for the youth participants involved and will have ripple effect impacts for their wider communities. We anticipate these results to look like the following:
Youth Development
o   Increasing adaptive capacity among youth in coastal communities, with young people having access to new skills around solution development, science communication, storytelling, leadership, advocacy and campaigning;
o   Establishing of a cross-Canada network of youth from all three coasts, that are also connected to climate adaptation knowledge-holders and scientists, local decision-makers and leaders; and
o   Developing new platforms for youth participants to share stories, knowledge, perspectives, and experiences as they relate to climate and ecological crisis in coastal communities.
The Ripple Effect
o   Developing narratives and stories that share youth experiences and perceptions around coastal adaptation within their own communities, and across Canada, in ways that connect with listeners and inspire change;
o   Developing and implementing tangible climate adaptation strategies in coastal communities across all three of Canada's coastlines that increase the resilience of these communities to the impacts of climate and ecological breakdown; and
o   Increasing support within communities and within Canada for climate adaptation efforts that also address biodiversity loss and human wellbeing.
Youth4Nature and Youth Climate Lab both hold a strong organizational credibility, in that we've carried out projects at this and larger scales.  For us, we believe that success looks like:
Participants demonstrating increased confidence in sharing their stories;
Participants understanding how lived experiences can inform and are connected to larger decision-making (i.e policy);
Participants continuing to reflect on climate adaptation in their practice; and,
Participants feeling more connected to youth in coastal communities in Canada.
Additionally, this proposed piece of work serves as a scaled pilot of a larger proposal, and we will continue to look to other funding to scale it. Our current budget reflects the lessons we have learned from our extensive work with young people, and is based on low-barrier activities with tools most people already have (i.e. phone camera for visual storytelling, etc.). As the work to be funded is primarily programming, once it's built out, it can be adapted easily, scaled up, and replicated by design, resulting in even larger impacts for a winder network of youth living in coastal communities across Canada, and across the world.
Sustainable Development Goals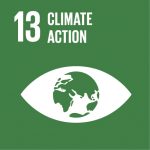 About me / organisation
Youth 4 Nature & Youth Climate Lab
Youth4Nature (Y4N) is the youth-led global organization at the nexus
between nature-based solutions and the global youth movement. We are mobilizing young people to advocate for nature-based solutions to the climate and ecological crises that are ambitious, backed by science, and grounded in justice. Our message is that in the search for solutions to the climate crisis, political leaders cannot forget young people; they cannot forget frontline and marginalized communities; and they cannot forget nature. Since we launched in May 2019, Youth4Nature has engaged with over 5,000 young leaders from over 35 countries through knowledge-sharing, storytelling, and capacity-building.
//
Youth Climate Lab is a global organization that accelerates youth-led climate policy, projects, and businesses. Since we started in May 2017, we've worked with 30+ partners around the globe to design and pilot projects that have reached thousands of young people in over 35 countries.
Website
Website