About this project
Slum communities are the most vulnerable communities to the consequences brought forward by any forms of disease outbreaks. The lessons taught by frequent cholera, dysentery outbreak and right now the COVID-19 pandemic has proved the vulnerability of these communities towards such epidemics. Poor living condition, lack of knowledge on basic sanitation and WASH make these communities widely exposed to contracting major water borne and other forms of diseases. In addition if they catch the diseases they tend to become rapid carrier for spreading of the diseases, as staying at home is never an option for them. These issues in slum communities have always been unaddressed and neglected. So, to increase the capacity of slum communities in fighting against different forms of diseases caused by poor sanitation and hygiene and to instill healthy wash behavior among the targeted groups, project 'Pani Padhero' will work with about 300 students from 2 slum schools of Kathmandu valley targeting the issue of lack of knowledge and skills of proper sanitation and hygiene among slum communities. This project will be addressing the need of behavioral change towards WASH among local slum dwellers of Kathmandu valley mainly the young school going population. The project is designed based on three components:
a)     2-days workshop on sanitation, wash hygiene, its techniques and importance among young school going slum students from 2 targeted schools. This component aims to aware the young population on sanitation and wash hygiene, its methods and its importance.
b)     Installation of hand-washing station named 'Pani Pauwa' in 2 targeted schools. The hand-washing station will be touch-free in nature i.e. pressing the right pedal will release liquid soap and pressing left pedal will release water. The soapy leather water after hand washing will be collected and filtrated through sand and gravel filtration. The water thus collected by this process will be used to water plants around school. This component aims to promote proper wash hygiene behavior among these young population in the place where they spend most of their time i.e. school, such that they will be able to practice wash hygiene in their daily life and pass this practice to their family, community and coming generations
This project is highly relevant because it will be working with the most vulnerable communities i.e. slum communities who are the major sufferers to the consequences brought by different disease outbreaks. The project is designed and will be led by young people of 'We' for Change, which is a youth-led organization entirely led and governed by young people of 16-24 years of age. Project 'Pani Padhero' is a youth-initiative designed by urban youths to benefit the slum youths.
Goals and Objectives
Goal:
Project 'Pani Padhero' envisions to promote positive behavioral change related to Water Sanitation And Hygiene (WASH) among young slum students of age group 10-18 years from two major slum schools of Kathmandu valley by the end of 2022.
Objectives:
·       To aware 300 young school going slum students from 2 slum schools of Kathmandu valley about the techniques and importance of WASH through 2-days workshop organized.
·       To provide accessibility of free water and soap and promote hand-washing behavior among the targeted students through the installation of zero water waste hand-washing stations called 'Pani-Pauwa' in 2 targeted schools.
Expected result
·       Two zero water waste hand-washing stations called 'Pani-Pauwa'will be installed in 2 slum school of Kathmandu valley in co-ordination with local level government and concerned stakeholders through optimum utilization of locally available eco-friendly resources.
·       300 young students of age 10-18 years, teachers and other school staffs will be motivated to practice safe wash hygiene in the school premises to break the chain of infection.
·       Zero water waste mechanism of hand-washing station will promote proper utilization and conservation of water among young students.
·       Safe wash hygiene techniques and its importance will be communicated to larger population of slum community through the school children.
·       The transmission of diseases due to lack of proper wash hygiene will be reduced by 60%, breaking the chain of infection.
Sustainable Development Goals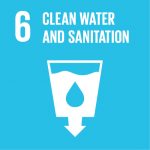 About me / organisation
'We' for Change
'We' for Change is a Kathmandu based youth-led organization committed to aware, engage and empower young people of Nepal. It provides platform for young minds to explore, innovate and act for change. It is the only youth led organization of Nepal entirely led and governed by young people from, age group of 16 to 24. 'We' for Change envisions that every young person of Nepal has equal opportunities to lead a better and sustainable future. 'We' utilizes peer education, sports, meditation, yoga, music and dance to work in the areas of Active Lifestyle and Well-being, Leadership and Livelihood, Environment Sustainability, Disaster Preparedness and Youth Civic Engagement for Peace Building.
Website
Website