About this project
As a Saharan country, Egypt is facing a severe problem of water scarcity. And those affected the most are the rural communities living away from the Nile river in Sinai. These communities rely on seawater and mal-treated desalinized water for their daily life activities, including the irrigation of their farms. The farmers use their crops to feed their families and the neighbouring ones. And with the effects of climate change and poor infrastructure in the region, the water is becoming more scarce, which makes life even harder for these families as they begin suffering from water shortage and fail to irrigate their crops.
Moreover, these rural low-income communities lack the proper infrastructure needed for disposal and treatment of their sewage. And the poorly designed trenches lead to the spread of infectious diseases among the families. Furthermore, some families dispose of their wastewater directly into the sea, which damages the aquatic ecosystem.
Water-boost is a youth initiative in Egypt that aims to make a change in our community. In water-boost, we aim to provide better lives for farmer and families located in the rural deserts of Egypt and are facing water scarcity. In water-boost, we conduct a set of simple projects that aims to reduce and reuse the water. Our projects include the implementation of constructed wetlands, solar desalination, Integrated Solar GreenHouse for Water Desalination,climate-resilient production cycles and water budget
The constructed wetland is a simple water filter made of different layers of rocks. The wastewater enters the wetland and gets filtered through the layers of rocks, and the treated effluent is suitable for irrigation. Through the constructed wetland farmers can reuse the wastewater that is ill-disposed and leads to the spread of diseases and damage to the environment, in irrigation once again. Hence, reusing the water and providing a sustainable life for the communities.
For the integrated solar greenhouse, we use solar power and saline or brackish water to produce freshwater for drinking and irrigation inside a controlled environment
Our projects are both cheap, simple and can be easily implemented and maintained by the families once developed. Moreover, we raise awareness about the different environmental problems and provide solutions to mitigate them by hosting several trainings for the communities there.
We are a non-profit youth imitative that are passionate about saving the environment and want to make a positive change in our community by utilizing our environmental engineering skills. We have already implemented our projects on an organic farm and international volunteering hub in the area. Our project impacted about four families and saves about 500 litres of water each day.  We aim to spread and develop our projects in the whole region with your support.
Our long term goal is to enable indigenous people in underdeveloped communities to produce climate-resilient products, like clams and shellfish in general, spirulina, prawns, shrimps and mushrooms as green alternatives for protein, using water that wasn't available before ! by fixing their water budget.
Goals and Objectives
In water-boost, our goal is to solve the water shortage problems for the rural communities in South Sinai. Moreover, we raise awareness about the different environmental issues and build a sustainable society. We focus on the low-income families who are unable to find water for their farms and can't build proper disposal systems for their wastewater. We aim to empower these families with simple tools and projects that enable them to reuse their wastewater in irrigation and harness de-salinized water. And so, solving their water shortage problem and the effects of improper disposal of sewage. Additionally, we provide the farmers with the tools to help them in producing more climate-resilient products that they are unable to grow because of the water scarcity. Furthermore, we don't provide solutions for the problems only. Still, also, we change the behaviour of the communities through sessions and trainings we provide that helps them in realizing the different the environmental issues and follow a more sustainable lifestyle. We also target many of the SDGs with our products like SDGs' 2, 3, 6, 11, 12, 13, 14 and 15.
In water-boost, we reuse wastewater, solve the water shortage problem in South Sinai, prevent the spread of diseases, stop the deterioration of the aquatic environment and build sustainable and climate-resilient communities.
Expected result
We are going to use the financial support to implement our projects in five new farms in South Sinai. We expect to provide these families with water they can use in irrigating their crops, help them in growing new plants and products, preventing the spread of diseases and stop the deterioration of the aquatic environment.
We expect these five projects to reuse up to 3500 litres of water per day to be used in irrigation. This water can be used to irrigate about 1 acre of land. Moreover, we save these families the money they spend on building the poorly designed trenches and disposal of the wastewater. Furthermore, we provide these farms with the chance to produce six new products like clams, shellfish, spirulina, prawns, shrimps and mushrooms. These products offer cheap protein alternatives for these families. These projects are expected to impact about 20-30 families. Finally, we hope to change the behaviour of the families and communities through raising their awareness and providing them with training sessions to help them in building a sustainable life.
Sustainable Development Goals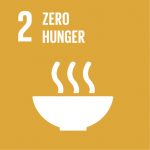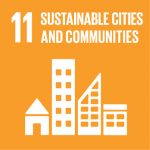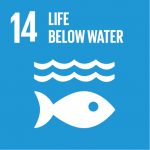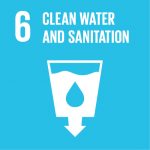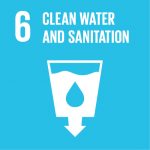 Partners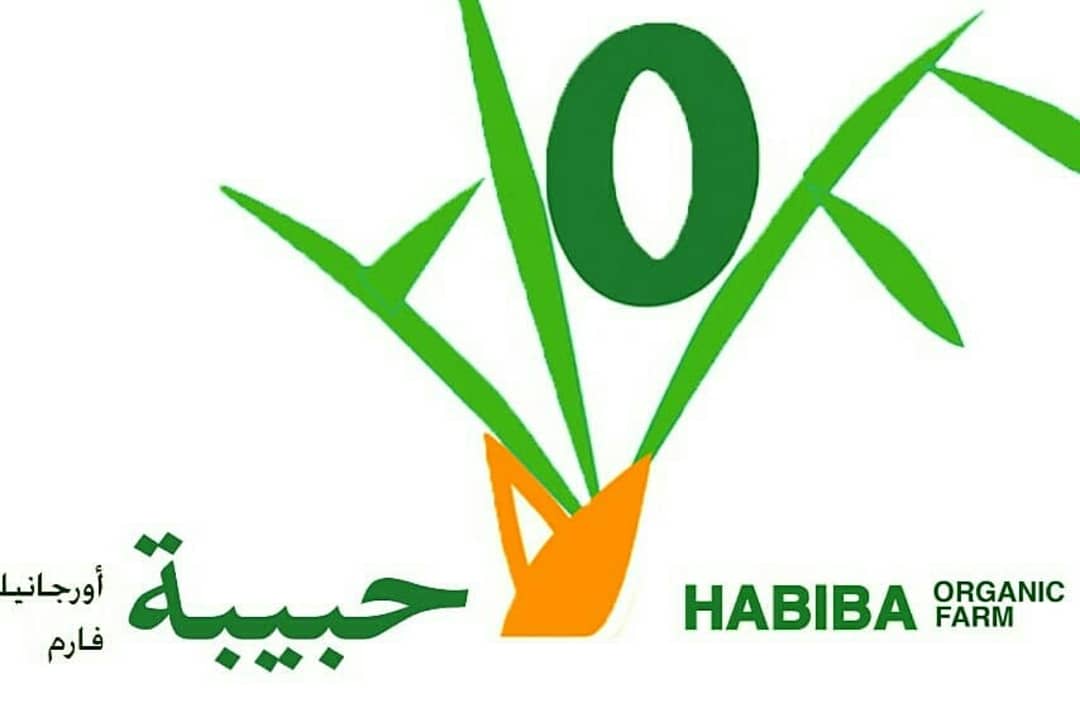 About me / organisation
Adhm M. Youssef- Karima Waly-Loay Radwan- Tarneem Ashoush
We are a team of environmental engineers with a different set of skills. Adham Mohamed, an environmental engineer with experience in project operation. Adham has worked with different rural communities all over Egypt. Adham was the team leader of the operations in Resala. Resala is an Egyptian charity organization that provides support to low-income communities in Egypt. Our second member is Karima Waly, Karima has excellent research and technical skills. She has worked and developed different projects aiming to provide eco-friendly solutions for the environmental issues in Egypt. She has also won first place in the Shell Imagine the Future Global Competition where her scenarios for the world in 2050 were one of the brilliant ones. Our third member is Tarneem Ashoush, Tarneem has strong technical and marketing skills. She had gained a lot of experience in water management and treatment through her work and internships with different water institutions. Moreover, she was leading the marketing team of the Student Union at Zewail City. The last member is Loay Radwan, Loay has a strong entrepreneurial and management skills that he has gained over the years through working with different organization and implementation of different projects. Loay was the project manager of Precious Plastics Egypt. Moreover, he was a facilitator and mentor at the Sustainability and Entrepreneurship Youth Program that helped in developing more than seven sustainable solutions for the environmental issues all around Egypt.