About this project
Abutia Agotive is a farming community located in the Ho-West District of the Volta Region in Ghana with a population of over 1000 people. The community has no potable water source and rely on a stream and rainwater (which is not available all the time) for domestic purposes.
The community's dependence on untreated water sources have led to the prevalence of diarrhoea in the community. Death of children under the age of five is common in the community. Women and children walk long distances in search of clean water every dawn and dusk, which reduces productivity but also puts their lives at risk. School children spend at least two hours of their school time to fetch unclean water to their school for drinking and handwashing.
We, at iWASH Africa, having successfully implemented our first solar-mechanized borehole at Abutia Amesianaykope, see this challenge as an opportunity to scale our solution to neighboring communities. In our model, the community plays a key role, where selected youth are trained during the construction process and the women's group trained to manage the facility. We propose a 5000 litre/day solar-mechanized borehole which is estimated to cost about 4,500 Euros, but having procured the solar panels needed already the actual amount required to implement it is around 3,450 Euros.
The activity plan for the project is as follows;
1.     Engage community and partners –  July 2020
2.     Drilling and development of borehole – August 2020
3.     Management and operation systems setup  – August 2020
4.     Sensitized community on best water, sanitation and hygiene practices and climate change adaptation – September 2020
5.     Commissioning of water system – September 2020
The budget below shows how the 3,400 Euros will be used;
1.     Drilling and development of borehole – 1900 Euros
2.     Solar system (excluding solar panels-already procured) – 1000 Euros
3.     Construction and positioning of storage tanks – 550 Euros
4.     Total – 3450 Euros
Sustainability:
A toll system will be put in place where user fees will be charged to use the facility. Out of the user fees collected, a 30% will be set aside for the maintenance of the facilities. Also, 5 young people will be recruited and trained during the construction of the facilities so that they can be carrying out routine maintenance on the facility. Every 6 months experts will be brought in to carry out safety checks on the facility. 50% of the collected revenue will be saved towards scaling up to other neighboring villages.
Goals and Objectives
Objectives for this project entail:
1. To make potable water easily accessible to the people of Abutia Agotive by constructing a 5-000 litre/day capacity solar mechanized water system.
2. To raise awareness on best practices in water and sanitation, and climate change adaptation through;
•      School outreaches – educating school children using computer-based programmes.
•      Community fora – sensitizing inhabitants through public discourse, music and drama using local dialect.
3. To reduce the occurrence of water-related diseases in the community.
4.  To provide mentorship for the young people in the community.
Expected result
This initiative, when implemented will provide clean water to the Agotive community of over 1000 people. The children and women numbering over 600 will be empowered with time and security to be productive and also to attend and stay in school. This project will also provide the basic weapon i.e, clean water for handwashing, during this COVID-19 pandemic and help to reduce the spread of the virus which is spreading steadily in Ghana. The proposed 5000-litre/day solar-mechanized water system will provide 5 temporary and 1 permanent job in the community.
Sustainable Development Goals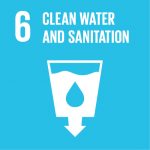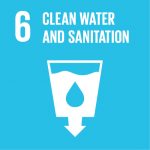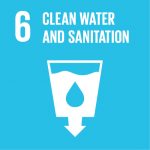 About me / organisation
Jacob Kwasi Amengor
Jacob Kwasi Amengor is a young water professional, who hails from Volta Region of Ghana. He has a Bachelor of Science Degree in Water and Sanitation from the University of Cape Coast. Amengor is the co-founder and chief coordinator of iWASH Africa and works with the Ghana Water Company Limited. He is the winner of the International Water Association Young Leadership Award 2018. Amengor loves to mentor, inspire and motivate young people to find solutions to challenges existing in the water sector because he believes that the successful realization of the Sustainable Development Goals depends on the abilities of young people. He is also Chairperson of the International Water Association Young Water Professionals - Ghana Chapter, part of the National Society of Black Engineers. He is also a Global Shaper.
Website