About this project
The primary health care (PHC) sector in Nigeria has suffered from chronic underinvestment ever since the 1980s, when PHC was transferred to local governments.  This decentralization led to challenges in how well these facilities were maintained and operated. As a result, only 20% of the 30,000 PHC facilities across Nigeria are in working order.
Like many regions in Nigeria, Imo state lacks the capacity to provide basic medical care (including maternal and child health care, family planning and infectious disease prevention) and clean water and basic sanitation to its residents. PHC facilities are poorly staffed, have ageing infrastructure and equipment and lack supplies of essential drugs. The issues are many, but for majority poor women in rural communities especially pregnant women, the terrible (visible) conditions of these facilities make them undignified for human use.
PHCCs in the state do not have access to clean water, adequate cleaning personnel, and supplies for maintaining the facilities in a sanitary condition. These facilities have rickety walls, caved-in/leaky roofs, dirty and abandoned toilet equipment, dirty and worn-out beddings etc. As a result of the unsanitary conditions of these facilities, community members especially pregnant women and nursing mothers refuse to patronize these facilities as they now see them as breeding grounds for infections.
Pregnant women would therefore rather risk their lives by going to poorly qualified private or traditional birth attendants for obstetrics care rather than use the PHCCs. This has contributed to the high maternal mortality rate in the state. Nigeria currently ranks as the country with the highest number of women dying at childbirth in the whole world (576 deaths per 100,000 live births) and Imo State is one of the highest contributors to this high maternal mortality rate.  To drive this point home, only about 35% of births in rural areas occur in health facilities, with private health practitioners including Traditional Birth Attendants (some of which are quacks) filling the void.
It is against this background that this project seeks to improve the conditions of these facilities by addressing the underlying factors that deprive facilities access to clean water and hinder proper cleaning and maintenance of those facilities. Achieving this would rebuild the confidence of community women to begin to patronize health facilities for basic obstetrics services and as a result reduce the high maternal mortality rate made worse due to patronage of quacks in the state.
Addressing the underlying factors would require the following steps:
Carry out a budget expenditure review to understand how water and renovation costs for PHCCs are funded by the government and identify where the bottlenecks exist within this funding stream.
Use the media to raise awareness of the bottlenecks identified to mount pressure on government to address them.
Collaborate with community groups including youths and women to advocate to government to address identified bottlenecks.
As a pilot, this project will be implemented in Abajah, a community in Nwangele local government area Imo state—where like many communities in the state the PHC system has almost collapsed.
Goals and Objectives
Goal:
To reduce maternal mortality rates in rural communities in Imo state by improving the patronage of PHCCs for uptake of quality basic obstetrics services by pregnant women.
Objectives:
·       To improve the sanitary conditions of PHCCs
·       To improve the availability of clean water and basic cleaning supplies across PHCCs
·       To improve monitoring and oversight for the utilization of PHC funds to improve conditions of PHCCs by facility managers.
·       To improve government's funding for the provision of water and maintenance/renovation of PHCCs
Project beneficiaries:
Primary beneficiaries are pregnant women and nursing mothers in rural communities in Imo state who are poor and can hardly afford the alternative quality basic obstetrics services provided by private and secondary health care providers.
Secondary beneficiaries are other community residents including women, men, youths and people living with disabilities who will begin to enjoy health care services across PHCCs due to their improved conditions.
Sustainability of project impacts:
This project will be implemented in collaboration with existing community groups especially women groups who are directly affected by these issues and are committed to address issues through sustained advocacy and follow-up. Also, this project will leverage existing community groups like the Ward Development Committees (WDCs) to achieve scale. The WDCs have organizing structures that cuts across all communities and also provides opportunities for organizing vertically at the local government and state levels.
Expected result
·       Pregnant women in rural communities begin to patronize their primary health care centres for uptake of basic obstetrics services.
·       The sanitary conditions of primary healthcare centres are improved.
·       Community mechanisms for monitoring the utilization of PHC funds to improve conditions of facilities established.
·       The underlying causes for the poor funding of PHCCs for provision of water and renovation identified.
·       Commitments to improve funding for water and renovation of PHCCs made and implemented by relevant government MDAs.
Sustainable Development Goals

Partners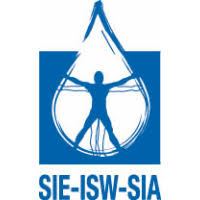 About me / organisation
Hossana Chinonyerem-Oleru
Hossana Chinonyerem-Oleru is a 26-year-old female activist with over 3 years project management experience in the NGO sector. Hossana is a confident self-starter and has experience managing projects for women, youths and engaging diverse stakeholders. She has a good grasp of the fiscal governance ecosystem for the primary health care subsector which is an asset for addressing the underlying drivers of the service delivery gaps confronting pregnant women daily as they use their PHCCs.
As a young female from an underdeveloped and underserved rural community, Hossana has firsthand experience of grappling daily with a lack of essential public services. She is passionate about social change processes—taking part and driving processes that address the systems and structures that lead to endemic poverty and inequality.
Hossana holds a first degree in International Relations and is currently running a Masters programme on Peace and Conflicts Studies. She has both the academic qualifications and requisite experience to implement and manage this project to achieve sustainable outcomes to the benefit of poor pregnant women in rural communities in the state.