About this project
The village Sinhanadawilluwa, provides shelter for of 20 families. The village is in Puttalam district, in Northwestern Province in Sri Lanka. It is situated in 5km distance from the Puttalam- Anuradhaapura road.  Villagers are extremely poor. They do not have access to clean water and electricity. The soil in the area, is very fertile. The main problem for development of agriculture is lack of adequate water. Further, due to the lack of adequate water, they face severe hardships in meeting their drinking water and sanitation needs. Therefore, lack of adequate water has become the major challenge in their lives. As water is not available for agriculture, they must go for outside jobs without attending to cultivate their own lands. At present villagers have following options for getting water.
1.       Nearby village about 4km away
2.       Dug well in the village (provides a limited quantity only in wet season)
3.       Irrigation tank about 4km away (water quality is poor)
4.       Rainwater harvesting (only for agriculture)
5.       Purchasing water from a water cart
As males must go outside the village for their jobs, it's always the women and children who go have to take the responsibility for fetching water. This affects schooling of children, and it is also a threat to the security of women and children. Women and girls are struggling when it comes for their menstrual requirements to be satisfied. Due to the lack of quality water, people face severe medical issues. It reduces their productivity  and will increase their health expenses, Therefore, providing adequate water for agriculture and ensuring the sufficient water with acceptable quality is a prime need for the uplifting of lives of people in this village.
Goals and Objectives
Objective of the project is to provide them, better life, by allowing them access to safe water and sanitation, I believe they will be able to improve their own agriculture, have safe sanitation and further being able to be with their families together on their own, and be able to be a sustainable village. The 20 no of families in the village are beneficiaries. They have chosen as the access to safe water and sanitation is the only solution for them to be available for all the necessities of their lives. There will be many benefits that can be achieved such as increase of agricultural products, better health for villagers, time saving for better studies of children, saving money presently paid for water carts, time saving for women, which can be used for any productive activity and finally better social life as men will be able spend more time with their families.
Expected result
1.       Being the coordinator and getting them connected with the nearby rural water supply scheme managed by a Community Based Organization, for fulfilment of domestic water needs.
2.       The planning and coordination process with the required organizations have already started, after the applications were made, Community Based Organization would provide them piped borne water facility for vilagers.
3.       Secondly, by constructing two rainwater harvesting tanks, that would be helpful for them to save water during rainy season for a considerable period for agriculture.
4.       For non-structural measures, implementing a youth water committee among the villagers that would be helpful for us to empower them on the good practices of water, WASH, and water saving in agriculture.
5.       Further through our exposure with the other relevant organizers, we would be able to give them inputs from the leaders and experts in the field.
6.       This village is connected and closer to an indigenous community of Sri Lanka, where they sing- "Sri Lankan Baila"  (traditional songs) in a different tone. With the established youth water community, through digital medias and with respect to the movies; would like to empower them via water diplomacy.
Sustainable Development Goals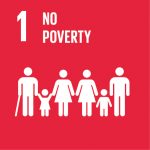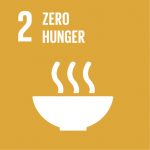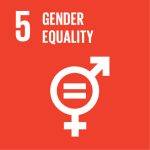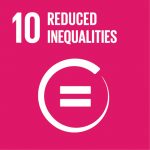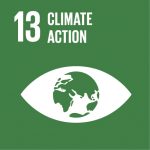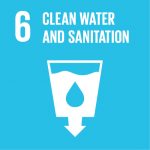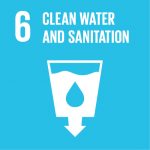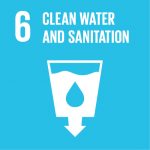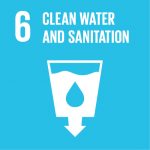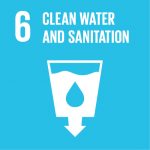 Partners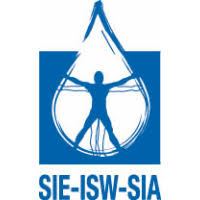 About me / organisation
Eng Tharika Fernando
Eng Tharika Fernando is a Civil Engineer graduated from Asian Institute of Technology, Thailand in year 2017. Currently she is following a master's in water resources engineering and Management in University of Moratuwa, Sri Lanka. She is working on a thesis about Climate Change Impact and water sharing practices in Mahaweli River Basin in Sri Lanka.
After her graduation she joined with a leading consultancy firm in Sri Lanka, where she worked two projects funded by World Bank. One of them is the Water Supply and Sanitation Improvement Project (WaSSIP), where it was targeted on supplying water for 7 rural districts in Sri Lanka. She oversaw two rural water supply scheme designs which were implemented in Rathnapura District. She was a member of hydraulic modeling team of Climate Resilient Improvement Project (CRIP) as well, which is the first ever Climate resilient study conducted in South Asian context covering 10 major river basins, covering bigger area in Sri Lanka. Currently she is working in AFD funded Phase 2/ Stage 1 of Rathmalana Moratuwa Wastewater Disposal Project, which is ongoing in implementing sewerage facility to an urban area. Further she was attached in different EIA studies, and modeling studies as well. Further she does research on rural water supply, urban and rural sewerage facilities, IWRM, rainwater harvesting and climate change impact towards water. She has presented her research insights in above subjects in several research conferences.
Tharika has learnt on certification for Project Management Professional (PMP) and a postgraduate diploma in Diplomacy and International Relations.
She is a Climate Change Ambassador for Cohort 2021, in Global Youth Climate Network, an initiative of World Bank. She has started her own Water and Climate related, youth led charity organization where they work on establishing awareness and good practices of society for a better change. Further she is working on different knowledge sharing sessions in University and in Technical forums especially about the role of youth when it comes to Climate Change. She has being selected for a position paper to work with other climate ambassadors for a position paper with respect to Water.
Tharika, represented Sri Lanka in 5th General Assembly of World Youth Parliament of Water. She was a member of Power of Youth, water task force. She was selected with another 40 youths to work collaborate in a team for pitching water challenge in Swiss Water Partnership. She is a member of ADB Youth for Asia- Consultation group for implementing Meaningful Youth Engagement Roadmap on Water Security and Resilience. Further she is a member of Rural Water Supply Network (RWSN). She is an educator of All Girls Eco Program conducted by The Intelligent Indian, where she is volunteering teaching 25 young girls around the world about Oceans and Freshwaters.
Tharika is an associate member of Institute of Engineers in Sri Lanka. She is a committee member of IESL Women's Engineer's Forum and Young Water Professionals Forum,
Tharika is a public speaker and attached to Toastmasters International Movement.She is the Assistant Public Relations Manager of District 82 – Sri Lanka. (Year 2021/22) She is also a member of AATSL Toastmasters Club.
She believes religion can do an impact for one's especially a youth's life. In order to make an impact on other's and her life; she is actively involved in church and Archdiocese youth activities. She is the Secretary to the Youth Society of Archdiocese of Colombo. Through that we have impacted and touched upon many young souls for the betterment of their lives and betterment for the social issues.
For hobbies, Tharika travels and listens to music. Tharika believes as youth, in an uncertain future, should work together for the climate change and for safeguarding water as access to water would be critical in future.
Website
Website