About this project
The lack of access to potable water in the municipality of Unión Panamericana in Chocó region of Colombia goes hand in hand with the low possibility of good hygiene practices due to the lack of this resource. This has led to the municipality being the second most affected by the spread of the coronavirus in the region, surpassed only by the region's capital. By providing tools that allow the population to have access to quality drinking water for hygiene and sanitation processes, the risk of contagion of diseases such as COVID-19 will be reduced.
For this reason, this project seeks to improve the quality of life of the habitants in rural areas of the municipality of Unión Panamericana. Through the provision of information on the importance of potable water supply to prevent the spread of diseases such as Covid-19 and the development and distribution of home filtration and disinfection equipment for 250 homes belonging to an Afro-Colombian population, with an average of four people per home in order to allow them to carry out basic water treatment (filtration and disinfection) thus improving the sanitation and hygiene activities of the population and reducing the inequalities of the municipality in relation to other areas of the country. Although the Chocó region has a large water supply, the lack of investment in resources in the area makes it impossible to provide drinking water and in the project's area of influence, 0% of the population can access this resource.
Goals and Objectives
General objetive: To provide a basic filtration and disinfection treatment system to supply potable water to 250 homes in the municipality of Unión Panamericana in Chocó, in order to reduce the risks of spreading COVID -19.
Specifics objetives:
Carry out educational campaigns in the community about the importance of potable water for good hygiene and sanitation practices in order to avoid the spread of Covid-19.
Develop a basic treatment system of filtration and disinfection to make the water in the benefited homes potable.
Distribute this system to the 250 most affected homes in the project area.
Expected result
It is expected that the quality of life of the families in the 250 homes benefiting from the project will be improved by having a supply of drinking water, which also implies an improvement in sanitary practices by having quality water for hand washing and other hygiene practices resulting in a decrease in the risk of the spread of COVID-19.
Sustainable Development Goals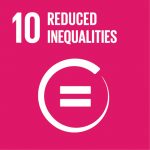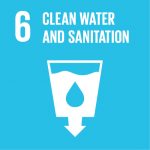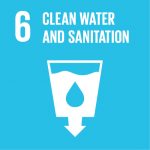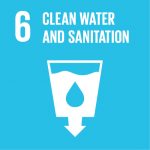 About me / organisation
Andrés Felipe Martínez Urrego, César Camilo Calderón Torres, Juan Pablo Gómez Valencia, Ana María Rojas Ordoñez, Jessica Alejandra Torres Albarracín.
Professor at the environmental engineering faculty of Universidad Santo Tomás in Bogotá, Colombia.
Environmental engineering students at Universidad Santo Tomás in Bogotá, Colombia.