About this project
Mount Marsabit is a shield volcano that rises over 5,500ft a.s.l.  It has a forest cover of 16,000 hectares and an array of biodiversity. Surrounding the mountain for hundreds of miles in every direction are dry, shade-less and water-less deserts. Few oases are scattered over this area of 70,000km2.
However, human encroachment and clearance of natural vegetation for farming is threatening its importance as a water tower and wildlife refuge for the rare and endemic flora and fauna. Environmental education programs need to be encouraged to involve the youth in saving the forest.
There are no other projects prior to this one ever carried out.
Marsabit town has many unemployed youth who struggle to eke a living through illegal logging of the forests, poaching and engaging in social crime, as they don't have sustainable sources of income. The illegal logging combined with increasing desertification due to Climate Change has resulted in the forest cover diminishing at a rate of over 1.6 hectares per year.
This in turn, has resulted in frequent water shortage, arable land loss, and poor farm yields thus meagre earnings for small scale farmers. And increased conflicts on sharing of the streams and springs flowing with even less water. Not only is the water shortage affecting residents on the slopes of the mountain, but also pastoralists and nomads of the desert oases as far as 250km away are supplied with this water.
We need to act now before calamity strikes the region over water scarcity.
Goals and Objectives
The goal is to ensure sustainable water security for all people, flora and fauna of Marsabit County. Objectives are to:-
-            Educate youth on the importance of conserving Mount Marsabit and threats of Climate Change.
-            Increase Mount Marsabit's forest cover in community areas thus ensuring long term water security
-            Empower unemployed youth to engage in sustainable environmental projects; selling seedlings and trees, bee and butterfly keeping.
-            Monitor impacts of the project.
The intended beneficiaries are seventy local youth who are unemployed. The chosen youth shall represent the fourteen ethnic tribes that reside in Marsabit town and comprise both genders and religions (Christianity and Islam). Thus ensuring equal access to these project and its associated benefits. Coordinating this is JAPEP.
This project not only meets SDGs 1, 6, 12, 13 & 15 but also relates to COP 21 by reversing climate change. Increasing forest cover increases carbon sinks and balances human-caused carbon dioxide emissions in the region. This contributes to the lowering of global temperatures.
By giving the youth necessary education, empowerment and resources to start off their own tree nursery businesses, the project shall have a positive impact. We'll issue the seedlings free to the youth and allow them to sell each seedling at €0.13 only, the same price with which we purchase it from Kenya Forest Service in Nairobi. Furthermore, profits from the sale of trees shall provide livelihoods for the youth hence its long-term sustainability. This in turn keeps increasing forest cover in the farmlands/community lands and improves water security in the region.  The trees shall be sold in Marsabit town during semiweekly market days and village to village sales.
The project is scalable and may be implemented in many other places with equal success. It harmoniously ticks the balance between people, profit and planet.
Expected result
Youth empowerment through sustainable education and sustainable engagement.
Reforestation in community lands and farm lands thus increasing forest cover in Mount Marsabit and contributing to UN recommended 10% forest cover.
Improved water quantity, quality and access for people on the slopes on Marsabit forest.
Improved water quality and quantity in the oases of the deserts below Mount Marsabit.
Increased biodiversity and thus ecosystem health in both the forest and oases. This improves ecosystem services such as water and soil retention, pollination, pest control (especially for desert locusts that cause vegetation devastation), cleaner air quality and more.
Education of communities about Climate Change by the empowered youth.
Climate Change mitigation and contribution to the reversal of desertification in Marsabit County.
Achievement of Sustainable Development Goals.
Sustainable Development Goals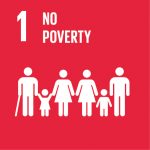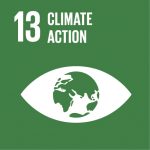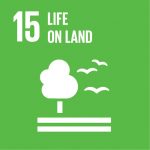 About me / organisation
Alberto Borges
I am a Kenyan citizen, aged 21 and a Catawba College Environment & Sustainability Student (scholarship sponsored), North Carolina USA. A National Geographic Explorer, a TED Speaker, an Honorary Member of the Scientific Exploration Society (Britain) and Founder of The Explorer's Club of Kenya.
Website
Website