About this project
#TonFuturTonClimat - Togo  va permettre à diverses associations de jeunes, dans la communauté de Danyi-Apéyémé-Todomé, d'aménager une bergerie, d'acquérir du matériel pour le compostage et le maraîchage agro-écologique et l'installation des toilettes ÉCOSAN.
Goals and Objectives
Objectif Global : Contribuer au développement durable à travers l'amélioration des conditions de vie des jeunes de Danyi-Apéyéme (Togo).
Objectifs spécifiques :
Améliorer les conditions de travail et les revenus de 35 jeunes éleveurs et maraichers.
Mettre en œuvre des actions intégrées de protection des sols, de l'eau et de l'environnement pilotées par les jeunes
Expected result
R1 : Les conditions de travail et les revenus de 35 jeunes sont améliorés à Danyi-Apéyéme.
R2 : Les ressources en eau, l'environnement et les sols sont durablement protégés à Danyi-Apéyéme.
R3 : La jeunesse est mobilisée pour la protection de l'environnement et des ressources en eau.
Le projet # tonfuturtonclimat est réalisé grâce à la participation financière du Gouvernement du Québec, dans le cadre du Plan d'action 2013-2020 sur les changements climatiques, financé par le Fonds Vert. Nous remercions également le Global Water Partnership pour son soutien financier.
Sustainable Development Goals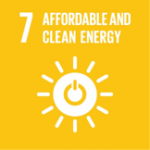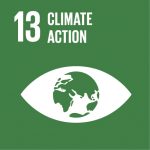 About me / organisation
Ahiafor Yahovi Amedzape
Ahiafor Yahovi Amedzape is an African representative from the World Youth Parliament for Water.
Website